Entries are now open via Fabian 4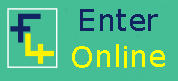 NOTE: There will be NO entry on the day. Entry by age class (M/W10 – 90) or non-competitive courses White, Yellow or Orange.
Fees
| | | |
| --- | --- | --- |
| Fees | Up to 16/1/22 | Up to 13/2/22 |
| Seniors | £22 | £25 |
| Juniors (& full time students) | £10 | £12 |
| Non-competitive courses | £10 | £12 |
E-card hire £1
Touch free e-card hire £3
Start Times
Please note the following regarding start time preferences:
Elites – Start times for all competitors in M/W18, 20 & 21 elite classes will be seeded as per the requirements in Appendix A, seeded blocks. Start time preferences will be ignored subject to the following: An athlete may request a start time in a lower ranked group than that to which they are entitled (e.g. in order to allow for a split start time). They may not request one in a higher ranked group. Please bear this in mind if entering with other non-elites.
Split starts - If any split starter is entering M/W Elite they will be subject to the arrangements for those on M/W Elite as outlined above.
Helpers – We would welcome all offers of help. Please still provide a start time preference, which we will attempt to accommodate in conjunction with helping (e.g. if you prefer to start late we will find an early helping job, and vice versa), and provide you with an allocated start time.
Everyone else – Indicate your start time preference.
Entries Secretary
Helen Nisbet BMDOCentries@britishorienteering.org.uk