Travel
Stockhill is a Forestry Commission wood on the Mendip Hills in Somerset. It is 30km SW of Bath, 6km N of Wells (as the crow flies). The B3135 borders the northeast edge.
All vehicles must approach from the Green Ore traffic lights on the A39 (post code BA5 3HN), travelling north west on the B3135 for about 2kms then turning left into the Assembly / parking field. The B3135 is a narrow very fast country road, and there will be SLOW signs on the road. No right turns will be permitted.
From the North or West Cars approaching from the north or west should turn south at the crossroads on the northwest corner of Stockhill (the Old Bristol Road). (You will pass the turn into the wood for the wet weather motorhome parking.) Continue to the Hunters Lodge Inn and turn left (east), then past Priddy Road Farm. At the junction with the A39, turn left to the Green Ore traffic lights and proceed as above.
See the Final Details for a map showing the parking areas.
Cars (& larger vehicles if dry)
It is hoped to have parking for all vehicles in the Assembly / parking field. The decision about this will be taken during the week before the event. Any changes will be sent out via SiEntries asap.
Car Park: The entrance to the Assembly / parking field is at OS grid reference ST563516. The nearest postcode is for Bendalls Farm, south of the field – BA5 3EX – please do not enter these premises.
Enter the field and keep moving down the track to clear the entrance. Marshals will direct cars to parking areas. No entry to the car parking area after 1330 and no exit before 1330. Must turn left on exiting the field
Helpers will be sent a Pass to ensure speedy parking
Motorhomes and minibuses (if weather dictates that the field is unavailable for these vehicles)
If the field becomes unsuitable for heavier vehicles, parking for motorhomes and minibuses of all sizes, will be directed to the southern part of Stockhill Wood (outside the competition area). The entrance to the wood for motorhomes and minibuses, if needed, is at OS grid reference ST548511. The nearest postcode is BA5 3AS (which is south of the entrance into the wood).
Unfortunately, there is not a suitable option for travel by public transport.
Assembly
Assembly is in a field right next to the competition area with the access to the Start about 300m away. See the Final Details for diagram maps of the Assembly field and the distances between parking, Assembly and the start.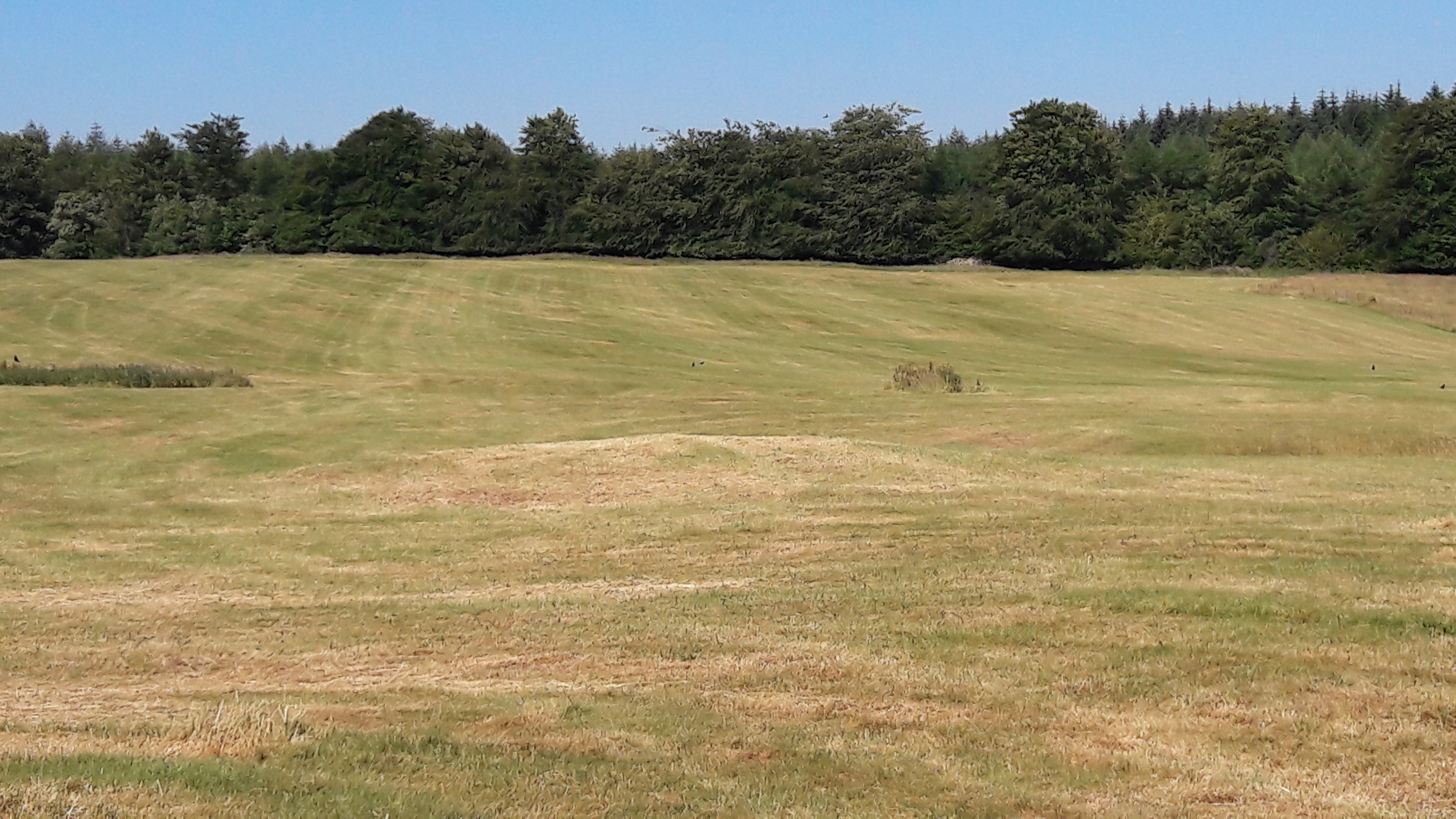 In Assembly you will find:
Food and refreshments provided by Tom's Continental Catering and Podium Catering

Orienteering Clothing Trader: Ultrasport

Portable toilets including a urinal and a disabled toilet

String course
Also, a Marquee for:
Enquiries, Bib collection and hired e-card collection

Entry on the day - this will be available for White/ Yellow / Orange course only

Download
A second Marquee is available as a competitor shelter.
Club tents
There will be space available for Club tents and banners to the west of the run-in.
String course
There will be a free fun memory String activity in the Assembly field. This will be open from 1030 until 1330. This will use EMIT timing.
Dogs
No dogs in the wood at all and only on leads in the field. Please pick up after your dog as Assembly is a cattle field usually.
Event Timeline
The expected timetable for the day is as follows. All timings below are approximate. Start times, including start blocks for different classes, will be confirmed after entries have closed.
| | |
| --- | --- |
| 0830 | Assembly & Enquiries opens |
| 1000 | STARTS commence |
| 1030 | Seeded competitors start String course opens (until 1330) |
| 1330 | Vehicle exit now permitted – turning LEFT only |
| 1400 | Last starts |
| 1430 | Medals presentation |
| 1500 | Courses close |
| 1700 | Assembly closes |
This event will be part of the 2018 UK Orienteering League. The competition will be run in accordance with British Orienteering Rules & Guidelines, and in particular Competition Rule B: British Middle Distance Orienteering Championships – here.
Start times
The entry list and start times for the British Sprint and Middle Championships 2018 is here .
Start times are between 1000 and 1400. Seeded competitors will be in the block from 1030 - 1330.
Competitors will have stated a preference for an Early, Middle or Late start, but the size of these three blocks on any course will be determined by the proportions choosing each block.
Split starts are available for parents with young children – these will both be Open starts.
Helpers will be given a Start time – please try to make this. However, if Helpers fail to meet their Start time, they should go to Enquires to change it – not to the Start, please.
Start times have now been issued - only errors will be amended.
Seeding
There will be seeding for all classes except for M/W 10/12.
M/W 14/16 will be seeded based on the 2018 Junior Seeding list.
M/W 18/20/21 will be seeded in the usual way for elite competitors according to the BOF Rules.
M/W 35+ will be seeded based on the British Orienteering ranking list. Up to 20 of the highest ranked competitors on a course will be seeded and will start last on their course.
Start procedures
Call up will be 5 minutes before allocated start times.

The SIAC battery check station will be next to the entrance to the Start area.

SI cards and SIACs will be cleared and checked in Box - 4 minutes. There will also be final safety instructions in this box for competitors to read.

Loose control descriptions will be in Box - 3 minutes.

Blank maps will be available in the Box - 2 minutes.

Another SI card/SIAC check will be made as competitors enter the Box 1 minute before starting. As far as possible there will be no instructions from officials and all are asked to keep quiet so that competitors can concentrate.

Competitors may step over the start line 10 seconds before their start time, but must not start until they hear the long beep from the start clock. There is no punching at the start for most competitors.
Competitors must take the map laid over the side of the box for them. They should check that it is the correct map for their course.

Follow tapes around the corner to the Start kite.
Late Starters
Any runner who arrives late for their start time must go to the Late Start lane. They will be slotted in if they are only a couple of minutes late. However, if they are over 4 minutes late, they will then have a punching Start from the Late Start lane, at a suitable moment so as not to disturb the other runners. Their original Start time will stand. If they feel that there was a good reason why they were late, they must go to Enquiries to fill in a complaint form which will then be considered by the Organiser.
Colour Coded courses
Competitors doing the White/ Yellow/ Orange courses will have their own Start lane, to the right hand side of the main Start Lane. They will have been given a time to Start but this will be a punching Start.
Parents with Split Open Starts
These competitors must report to Start officials and must use the Late Start lane to the right of the main start lane. Start officials will allocate a start time. Clear and checks are done as for normal starters. A Start official will get control descriptions if they are needed. A punching start will be necessary using an SI box held by an official.
Other users in the Woods
This is a dog walking and horse riding wood. They will have been warned but may still be about – take care if your paths cross.
Safety bearing
If lost, competitors should head east to the edge of the wood and the field. You must not go onto or walk along the surrounding roads to the west and north – traffic is very fast!
Finish
The Finish is in the Arena. Competitors will run out of the wood into a rough area, with spectator controls, to the Finish. All competitors must download even if they do not complete their course. There is no water at the Finish or on the courses.
Map collection
Maps will be collected at the Finish and can be collected after the Starts close at 1400.
GPS Devices and mobile phones
British Orienteering Rules state that "Competitors are permitted to only use a GPS device to record data for use in post-race analysis." Anyone found breaking the rule will be disqualified. Mobile phones may be carried but should only be used in an emergency. Mobile phone coverage in the woods is variable.
Safety notes
Complaints and Protests
Any competitor who has a concern of any kind should go to Enquiries and fill out a Complaints form. The Organiser will look at these and discuss with the Planner / Controller / Coordinator, depending on the circumstances. If the answer then given on the form, does not resolve the issue, a written protest should made on the form. This will then go to the Controller who will then convene the Jury. This should be as soon as possible after the problem has been identified and, in any case, no later than 1415.
Complaints and protests will be dealt according to BOF rules here.
Prizes and medals
There will be one Medal Ceremony for all classes, starting promptly at 1430, which will be conducted swiftly so do please attend to congratulate top class performers. There are medals for first, second and third in age classes M/W10 to M/W 80, and medals for first in M/W85. There are additional Trophies for the first runners on M/W21 courses and on M/W18/20 courses. We will have some members of the British team who have just been competing at WOC assisting with this!
First Aid
First Aid, provided by AMASS, will be present in their own tent, in Assembly.
The nearest A&E is Bath Royal United Hospital BA1 3NG. A location map is available from Enquiries.
Minor Injuries Unit –– West Mendip Community Hospital BA6 8JD (approx. 10 miles, open until 2130)
Bristol Royal Infirmary, BS2 8HW (17 miles, major A&E dept, open 24 hours)
Photography
Steve Rush and Christine Vince will be taking photographs on both days of the Championships. If you don't want a photo published, where you or a family member are in focus, please let them know via Enquiries.
accordance with British Orienteering Child Welfare Policy and Procedures, we request that any person wishing to engage in any video, zoom or close-range photography should make themselves aware of British Orienteering policy. Organisers reserve the right to challenge anyone who is giving cause for concern. If anyone has concerns about inappropriate or intrusive photography, they should raise them with the Organiser. Persons may take photographs of their immediate family and friends without restriction. British Orienteering guidance on Safeguarding, image taking & the use of images is

here

.

Please do not go into the woods to try to take photos.
Safeguarding
Even though this is a very competitive race, please remain aware of other runners. Remember that juniors may find that Championship courses are more difficult than they are used to; if a child appears unusually distressed, they may need reassurance. Competitors are also required to give help to an injured competitor even if this means giving up their own race.
There is information on the BOF website about safeguarding and safety here:
https://www.britishorienteering.org.uk/safeguardingandsafety
Results
The results will be posted in the Assembly field.
To see live results using your phone:
Turn off mobile data

Connect to the WiFi network SPORTident
Direct your browser to

www.sportident.co.uk

Click on Latest Results
Results will be published on the British Orienteering website and as Championship (UKOL) results.
The Sprint Championships website can be found at found at www.britishsprintchamps.org.uk.
Return to the BOF Home page here.